The Rights of the Child: New Challenges and Opportunities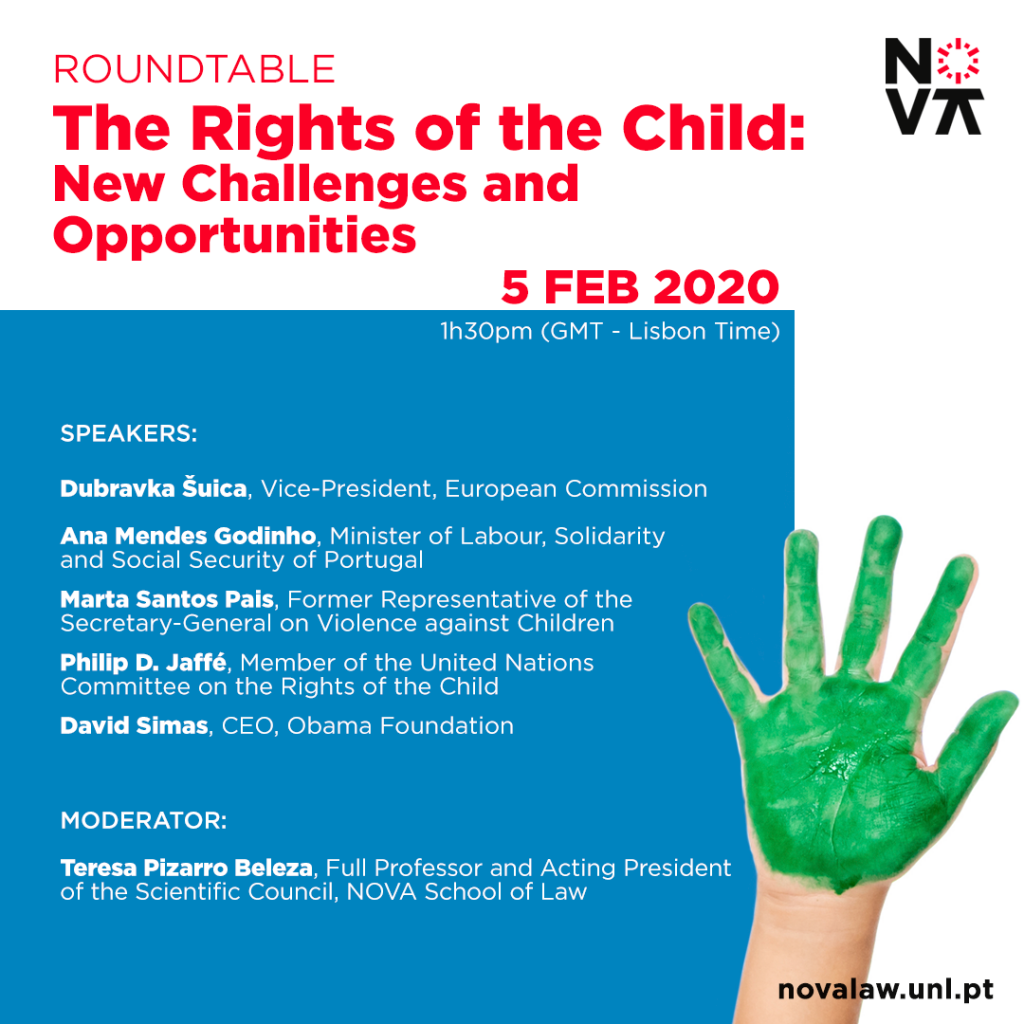 Please join us on 5 February 2021 (1:30pm GMT) for this Roundtable session with special guest speakers as a pre-launch session of the new Advanced Studies Children`s Rights Programme of NOVA School of Law.
Join us here: https://zoom.us/j/92526402617
This Course will offer a multi-layered study (covering international, regional and national legal systems), as well as an interdisciplinary scope to examine the most relevant issues impacting children across the world within the framework of the United Nations Convention on the Rights of the Child and its three Protocols. In this programme, you will learn what children's rights mean and how to promote and protect the rights of children at national, regional and around the world, also in light of the global challenges of today and tomorrow.